We discovered Taylormay Botanicals online and were intrigued by this new supplier of cosmetic products based in the Peak District from the very outset. Right now it's winter outside and any product that helps to protect and nourish skin from the rigours of the cold and windy weather is always worth investigating. What makes Taylormay Botanicals particularly interesting to us is that they use natural ingredients (more of which below) and they're local.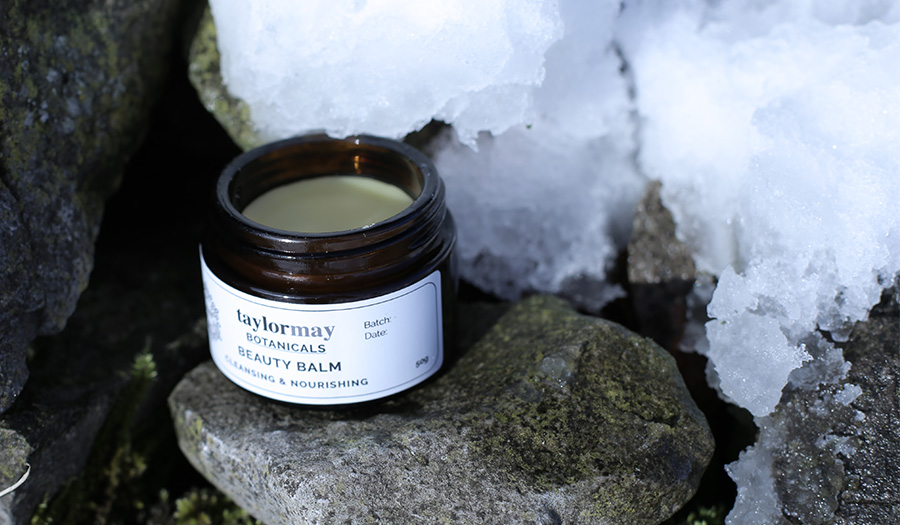 We're a big believer in supporting UK businesses in general and particularly those in the Peak District National Park.
We were lucky enough to be able to interview Christine, founder and creator of the company and its products, and asked her a few questions about Taylormay Botanicals
The first question we asked of Christine was about the brand -Taylormay Botanicals isn't a name we're familiar with, yet, can you tell us a little about the company and how you came to start the company? "Taylormay Botanicals launched in January 2017.  I was inspired by my passion for plants and how their beautiful oils help us to nourish and nurture our skin."
Christine, do you have a background in the beauty and pharmaceuticals industry? "My background is as Principal Tutor of a world renowned cuisine school training and developing recipes based on healthy good food. Creating recipes from organic produce is second nature to me and extending this to the therapeutic use of plant oils on the outside was a natural progression."
Approaching the market from a different angle like this implies that your products may be a little different from the products that we are used to seeing on the shelves, is that right? "Taylormay Botanicals uses the finest plant oils it is possible to find anywhere in the world.  We also only use oils approved organic by the Soil Association, which means you can be sure that the oils have also been produced to the highest ethical and environmental standards.  In fact, the Soil Association's standards exceed the UK government's minimum requirements in many areas including GM and the use of pesticides. Also each product is made in small batches, individually numbered, dated and signed by myself."
How does the "Taylormay approach" to product design, formulation and testing set your product range apart from others on the market? "From my background experience of plant foods and oils and through my nutritional studies, I knew which oils would help regenerate and rejuvenate skin cells and which oils would nourish our skin too. I also work closely with an Aromatherapy Agency agency to ensure my desired combination of oils were in harmony and balance."
You obviously have a passion for natural ingredients, are your products also cruelty free? "Yes!! Before developing Taylormay Botanicals skincare range, I have never used any products tested on animals.  Forty years ago when there was no online shopping, I travelled to Baker Street, London to buy make-up from the wonderful Beauty Without Cruelty Company and skincare from Hymosa which was only available in independent health food stores."
In that case, how do you test your products? "Our products are tested on ourselves and our willing team of friends and family, in fact they constantly ask if I have anything new to test on them! The Aromatherapy Agency also ensure our blends of essential oils are non-irritant but, as with all products new to you, we always recommend that you do a small test patch first to ensure the products are suitable for your skin."
As a new company you've obviously decided on a select number of products to bring to market first, can you tell us how you intend to expand this in the future? "Yes our first range is aimed at dry and/or mature skin, but actually the Facial Toner, Rosehip Cleansing Oil and Beauty Balm would suit a variety of skin types.  The Face Cream is very nourishing and regenerating so may also be useful to anyone in cold or drying conditions.  Our next product will be a lighter Face Cream aimed at a more 'normal' skin.  In conjunction with this we are working on producing a block perfume range made with natural essential oils."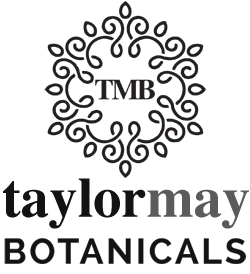 We noticed that you are now offering a New Year Gift Set, which products are included in it? "The Gift Set special offer has been extended for Valentines Day.  It contains Face Cream, Beauty Balm, Floral Toner, Rosehip Cleansing Oil and wash cloth presented in a gift box."
Where can we get hold of your products? "Currently our products are available on line at www.tmbotanicals.co.uk but we will be offering them in selected retail outlets in the Peak District early Springtime."
Taylormay Botanicals Products – Test by Peaked Interest
We'll be publishing reviews of the Taylormay Botanicals products in the next few days. Watch this website and our social feeds!